49ers Anthony Davis Vows to Tone Down Tweets
San Francisco offensive tackle asked to take it down a notch after picking a fight with Detroit on Twitter.
Tuesday, Oct 18, 2011 | Updated 2:18 PM PDT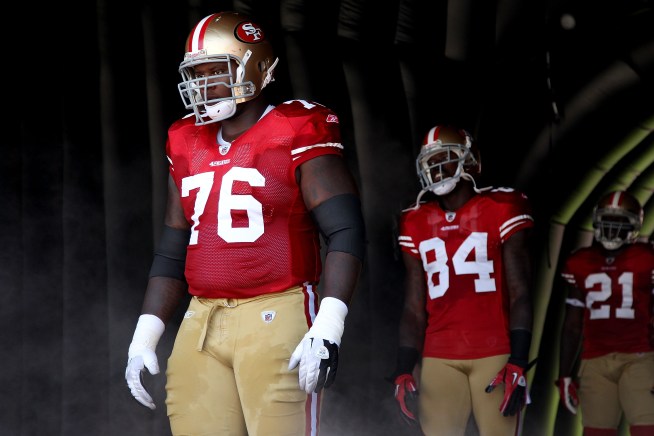 Getty Images
Anthony Davis of the San Francisco 49ers says he will tone down his tweets after going a series of profanity-laced messages over the weekend.
San Francisco 49ers right tackle Anthony Davis is toning down his tweets.
After a series of profanity-filled boasts on Twitter following Sunday's 25-19 road upset of the previously unbeaten Lions, the second-year offensive lineman quickly deleted his posts.
Davis got into a direct confrontation with a Lions' player and even took a shot at Detroit's head coach for chasing his down.
He was encouraged to do so by the team, but will continue tweeting. Quiet in the locker room, he is one of San Francisco's most animated players when it comes to tweeting.
Some of Davis' entries were directed at Lions fans or in response to those supporters' tweets, and he insists he was "just having fun." He says in no way did he intend to agitate some already angry Lions fans.