49ers Line Looks to Push Back to Respectability
After an off game, unit says it plans to build on a strong season.
Thursday, Dec 1, 2011 | Updated 3:02 PM PDT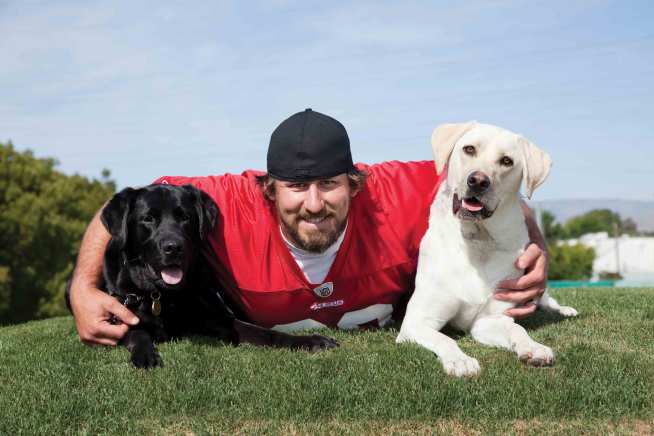 Canine Companions
An injured Adam Snyder may get to spend more time with his dogs this weekend if he is unable to suit up.
Joe Staley understands if people take shots at San Francisco's offensive line and turn on the unit again. That comes with the territory after his group allowed nine sacks in a loss at Baltimore last week.
The O-line had made such big strides after its early struggles. But against the Ravens, these guys got beat on protection calls and were repeatedly outmuscled.
49ers Head Coach Jim Harbaugh acknowledged there also were a handful of situations when quarterback Alex Smith held onto the ball too long.
Left tackle Staley, center Jonathan Goodwin and right tackle Anthony Davis believe San Francisco will get right back on track this Sunday against St. Louis, needing just a few minor tweaks on technique to avoid the problems the Niners endured against the punishing Ravens defense.
But the team could be playing without starting right guard Adam Snyder. The player has a pulled hamstring and while he did practice Wednesday, many expect his back up Chilo Rachal may get the start.