49ers Won't Face Steelers James Harrison
NFL suspends linebacker ahead of 49ers clash.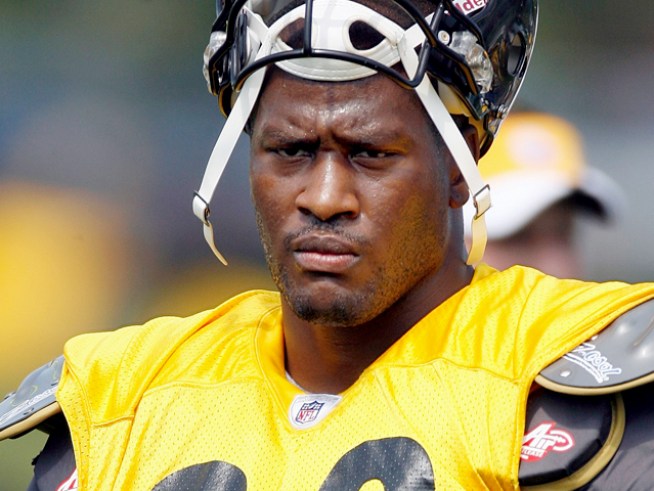 Getty Images
James Harrison will be suspended for the Steelers game against the San Francisco 49ers on Monday Night Football.
The San Francisco 49ers may have an easier time getting into the end zone Monday night against the Pittsburg Steelers thanks to the NFL.
The league suspended Steelers linebacker James Harrison for one game without pay for his hit last week on Browns quarterback Colt McCoy.
NFL Executive Vice President Ray Anderson said Tuesday the suspension is the result of Harrison's fifth illegal hit against a quarterback in the past three seasons.
The NFL says Harrison won't be allowed to be at team facilities until next Tuesday, Dec. 20.
Harrison laid a helmet-to-facemask hit on McCoy during the Steelers' 14-3 victory over the Browns.
The league says Harrison was fined six times in 2009 and 2010.