Alice Waters Inspired White House Garden Becomes a Book
Michelle Obama will begin a media blitz pushing her new book next week.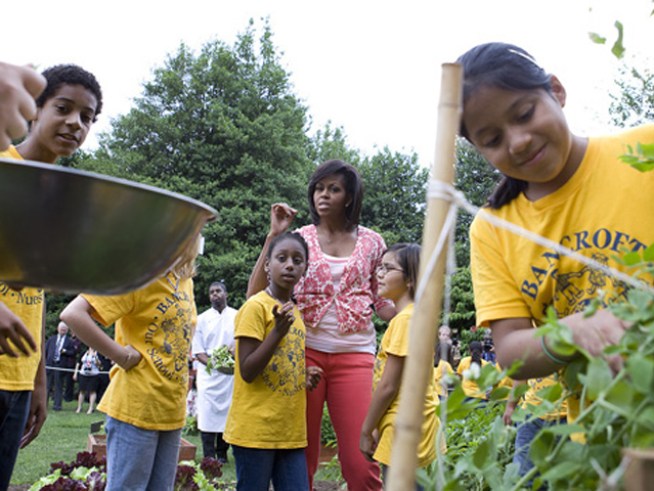 Official White House Photographer Samantha Appleton
First Lady Michelle Obama hosts the Bancroft Elementary School for the garden harvest of the White House in Washington.
The White House garden that Bay Area celebrity chef Alice Waters so famously inspired is now the center piece of a new book.
First Lady Michelle Obama has authored a new text called "American Grown: The Story of the White House Kitchen Garden and Gardens Across America."
Mrs. Obama will begin a media blitz next week promoting the book and healthy eating habits at homes across America.
Waters is the founder of Berkeley's famed Chez Panisse restaurant, which promotes the use of local and sustainable products in food.
The queen of slow food convinced Michelle Obama to plant an organic garden on the White House grounds in 2009 to "demonstrate to the nation and to the world our priority of stewardship of the land."
Waters has since gone on to cater dinners at the White House for the Obamas.
In less than a year, the garden produced more than 1,000 pounds of food, according to the Associated Press.