Alioto-Pier Wins in Court, Now Need Votes
Thursday, Jul 22, 2010 | Updated 2:30 PM PDT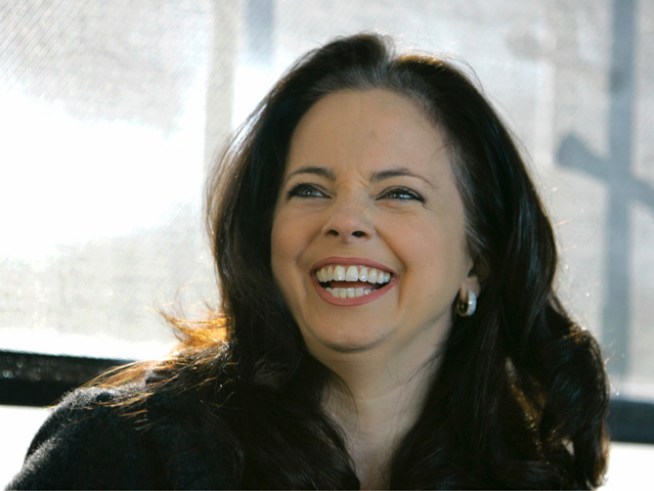 AP Photo/Eric Risberg
San Francisco City Supervisor Michela Alioto-Pier smiles while being greeted before addressing a disaster volunteer summit at Fort Mason in San Francisco, Thursday, April 3, 2008. In San Francisco $1.1 million may not buy much real estate, but even here a plan to spend that amount to install a wheelchair ramp in City Hall has incited rancor and a political tug-of-war. The ramp would bring the Board of Supervisors' chambers into compliance with laws that govern wheelchair accessibility.
A San Francisco Superior Court judge today ruled in favor of Supervisor Michela Alioto-Pier in her bid to be allowed to run for re-election in November.
Alioto-Pier was appointed by Mayor Gavin Newsom to replace him as District 2 supervisor in 2004 after his election as mayor.

She then won an election in November 2004 to serve out the remaining two years of the four-year term, and was re-elected to another four-year term in 2006.

The city charter limits supervisors to two successive four-year terms.

Alioto-Pier, whose current term expires in January, challenged a city attorney's office ruling that she could not run for an additional term, and today Judge Peter Busch ruled in her favor.

District 2 includes the Marina, Pacific Heights and Russian Hill neighborhoods in the northern part of the city.