Barack Obama to Return to the Bay Area
President Obama will look to raise more money in the Golden State.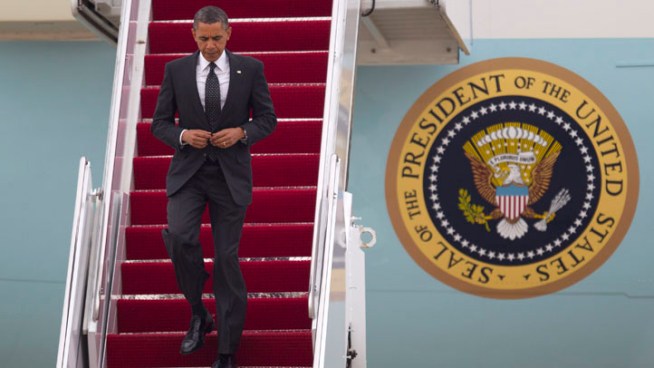 AP
President Barack Obama steps off Air Force One . He will be back in the Bay Area later this month.
Fresh off making his public support for gay marriage known, President Barack Obama is set to return to the Bay Area.
The 44th president will be in the Bay Area on May 23 to raise more money for his re-election bid. The democratic leader will speak at the Fox Theatre in Redwood City.
Premium seats for the 6 p.m. Redwood City event range in price from $1,000 to $7,500 for admission and a chance to pose for a picture with the president, according to Obama's website.
He will then return to the Golden State on June 6 for a LGBT fundraiser in Los Angeles with entertainment from the singer Pink.
Mr. Obama has made several trips to the Bay Area to raise money for his campaign and his party.