Bay Area Man Charged With Stealing From Pearl Jam
Novato man used to serve as the band's CFO.
Tuesday, Jun 19, 2012 | Updated 8:52 PM PDT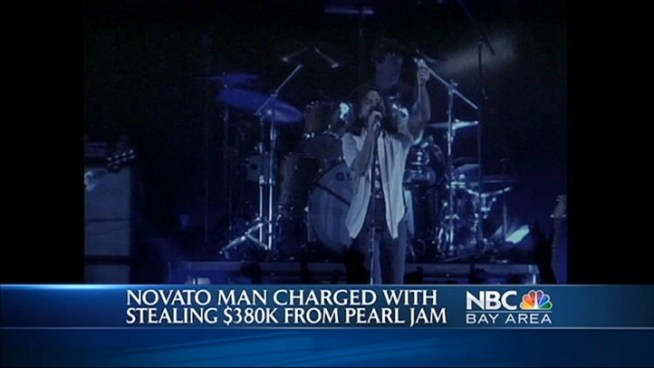 A Novato man who managed finances for Pearl Jam, has been charged with stealing 360K from the Seattle band.
A man who worked as the chief financial officer for Pearl Jam's management company has been charged with 33 counts of theft.
In charges filed earlier this month, 54-year-old Rickey Charles Goodrich, of Novato is accused of using his position with Curtis Inc. to bilk the grunge rock band out of $380,000 from 2006 until he was fired in September 2010.
Goodrich declined to comment Tuesday to the Seattle Post-Intelligencer. He's expected to enter a plea at his June 28 arraignment in King County Superior Court.
Prosecutors say Goodrich transferred money from company accounts to pay debts and personal expenses including family vacations and wine.