Bodies ID'd From Byron Plane Crash
The two men on the plane were longtime friends from Brentwood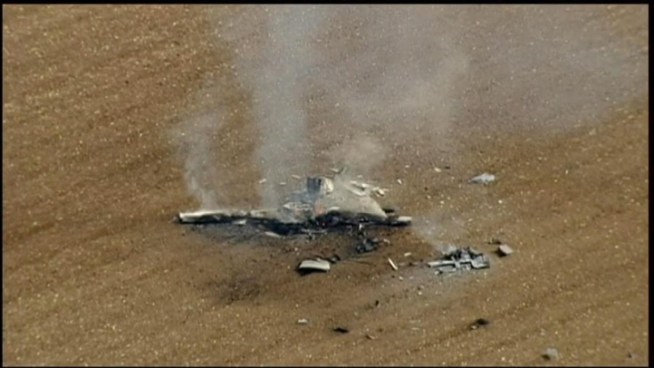 The Contra Costa County Sheriff's Office said deputies raced to a field near the county airport in Byron after a small plane crashed and burned in a field not too far away.
The Contra Costa County Sheriff's Department has identified the pair who died aboard a plane that crashed near the Byron airport as two men from Brentwood.
Spokesman Jimmy Lee identified the men as pilot David Behne, 57, and Larry Strobel, 56.
Friends and relatives told Bay Area News Group that the two were longtime friends and avid pilots. Behne, according to the newspaper, was a mechanical engineer who worked on commercial satellites as a contractor for Space Systems/Koral in Palo Alto. Strobel, the newspaper reported, owned L.D. Strobel Co. Inc., in Concord.
The results of why the plane crashed on Oct.23 will be conducted and released by the National Transportation Safety Board. The experimental Glassair III crashed about 2 p.m. in a field at Marsh Creek Road and Byron Highway, about four miles from the county airport.