Bodies Still Not Recovered From Byron Plane Crash
The coroner has not yet gone out to retrieve the bodies.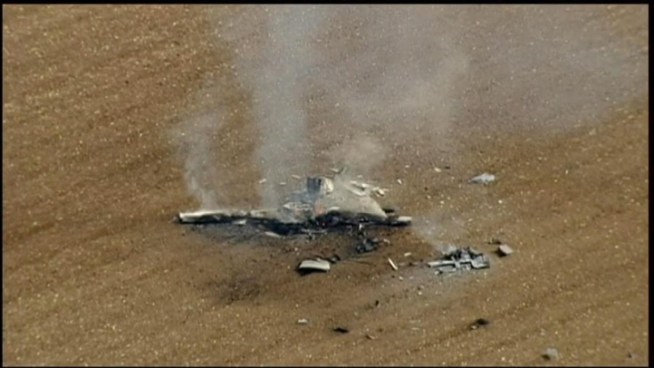 The Contra Costa County Sheriff's Office said deputies raced to a field near the county airport in Byron after a small plane crashed and burned in a field not too far away.
The two people who died in a small plane accident in Contra Costa County on Tuesday afternoon have not yet been identified, authorities said Wednesday.
Contra Costa County Sheriff's spokesman Jimmy Lee said the coroner went out about 8:30 a.m. to the field at Marsh Creek Road and Byron Highway, about four miles from the county airport, to collect the bodies. He did not know when they would be identified.
The people in the plane died Tuesday when the small amateur-built Glassair III crashed about 2 p.m.
Originally, authorities thought that only one person had died.
Joshua McLean, 19, told Bay City News that he witnessed the plane fall from the sky after hearing the engine whirring overhead.
"It was about 1,500 feet off the ground and corkscrewing toward the ground," McLean said. "It seemed as though he had just lost control of the plane."
According to the the Federal Aviation Administration website, the registered owner of the plane is a company, named DSB Inc, located in Fernley, in Lyon County in Nevada.
The plane burned after crashing and billowing smoke could be seen by an NBC Bay Area helicopter shortly after the crash.
Lee said federal authorities have been notified and will investigate the cause of the crash.