Caltrans, CHP Examine Highway 17 Curve
There's a renewed push to speed up plans to fix Laurel Curve after another deadly accident.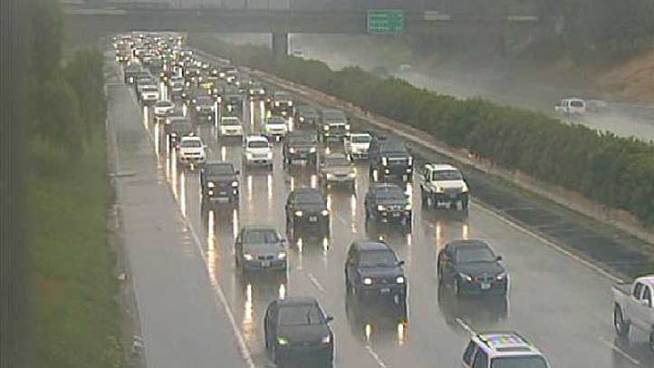 NBCSanDiego
Inclement weather only adds to the dangerous Laurel Curve on Highway 17 toward Santa Cruz.
Caltrans wants to speed up plans to fix a dangerous stretch of Highway 17 in Santa Cruz County.
The lethal area known as "Laurel Curve" has no center divide. And now, the California Highway Patrol wants the median barrier extended, and Caltrans plans to fastrack a safety study.
The request comes on the heels of an accident Friday morning, where a Brentwood man lost control of his car on that stretch of road and was killed.
The state recently began exploring whether any additional safety improvements can be made at the sharp curve, according to the San Jose Mercury News. Laurel Curve is considered the most dangerous stretch of Highway 17 from Los Gatos to Santa Cruz.
"The injury collisions there are horrific, because they often are head-on," CHP spokeswoman Sarah Jackson said.
In fact, from 2004 to 2010, one in every four accidents on the Santa Cruz County side of Highway 17 happened at Laurel Curve.