SJPD: Child on Stroller Hit, Killed in San Jose Crosswalk
Monday, Nov 25, 2013 | Updated 9:17 AM PDT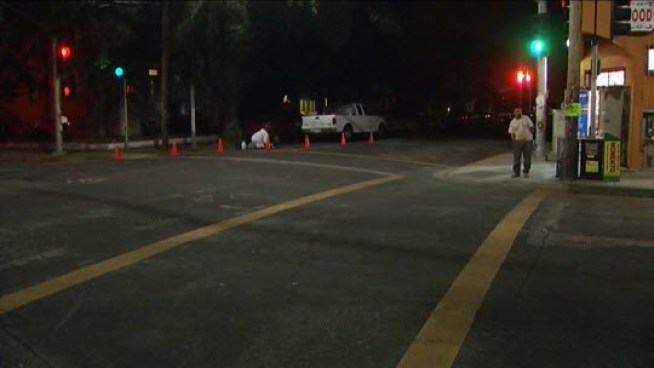 Police said a driver hit and a killed a young child in a stroller at about 2 p.m. Sunday at a crosswalk near Vine and Oak Streets in San Jose.
San Jose police are investigating a deadly accident that left a 3-year-old boy dead.
Police said at around 2 p.m. Sunday, a driver was making a left turn onto Vine Street from Oak Street.
The driver hit a child in a stroller, according to police.
The driver stayed on scene and is cooperating with the investigation. Two other people suffered minor injuries.