Child's Birthday Party Interrupted by Gunfire
A little girl is shot at a three-year-olds birthday party.
Monday, Oct 17, 2011 | Updated 7:39 PM PDT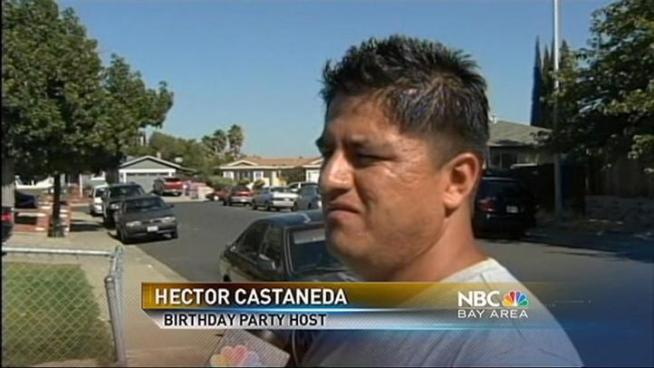 A child shouldn't have to wish for personal safety during a birthday party. But the safety of several children was shattered when a pair of gunmen opened fire at a party in the east bay. NBC Bay Area's Jodi Hernandez reports from Pittsburg.
Four people, including a 9-year-old child, were injured in a gang-related shooting at a birthday party in Pittsburg on Sunday night, police said.
The shooting happened at about 8:30 p.m. in the 100 block of Ravine Drive.
The victims were transported to hospitals and are expected to survive, police Lt. Ron Raman said.
Investigators believe 25 to 30 people were attending the party when at least two gunmen approached the house and fired shots into the garage. The suspects fled on foot, and police dogs were only able to track their trail for a few blocks, Raman said.
Investigators said they think a family member who was attending the party has gang affiliations. There has not been previous gang-related activity at the home, Raman said.