BART Strike Reveals Class "Ugliness" of Silicon Valley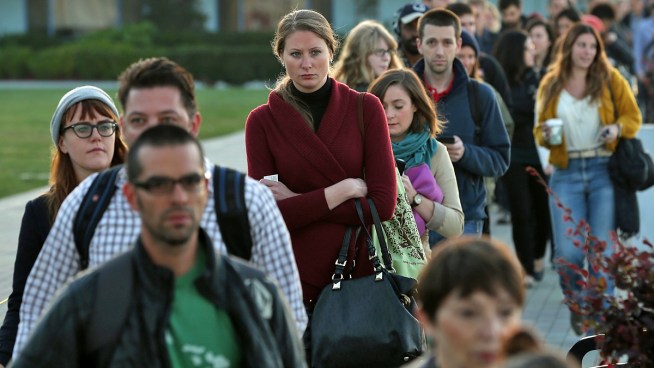 Justin Sullivan/Getty Images
The BART strike has revealed some ugly feelings -- especially among Silicon Valley's new moneymaking elite.
Nothing like a BART strike to find out how we really feel about our fellow man.
And transit worker.
Blame it on traffic all you want: The BART strike has sent some of Silicon Valley's less-accomodating feelings bubbling to the surface, according to the Los Angeles Times.
Front-and-center was one Friday tweet from a Twitter executive. Ben Grossman tweeted that "A Doberman" would look "great" on "someone involved in causing the #bartstrike," an indiscretion since deleted, but never forgotten thanks to the magic of the screen capture.
Grossman blamed it on the slow Friday evening traffic, but the remark was leapt upon by the likes of Valleywag and TechCrunch as an example of new money hating on unions. Similar feelings were also expressed by PandoDaily's Sarah Lacy in July, the Times reminded us.
TechCrunch, for its part, examined how BART could automate its trains, thereby bypassing the need for union workers. Left unsaid was if robots would also work on the trains -- the point being, the all-machine, no-man option doesn't appear one BART can pursue anytime soon.
For some reason, Silicon Valley's newly-minted millionaires and others merely making six figures punching lines of code have taken a "peculiarly one-sided interpretation": that is, blaming workers, the LA Times wrote.