Company Asks San Franciscans to Design Car
Local Motors planning a two-door electric hatchback shaped by public feedback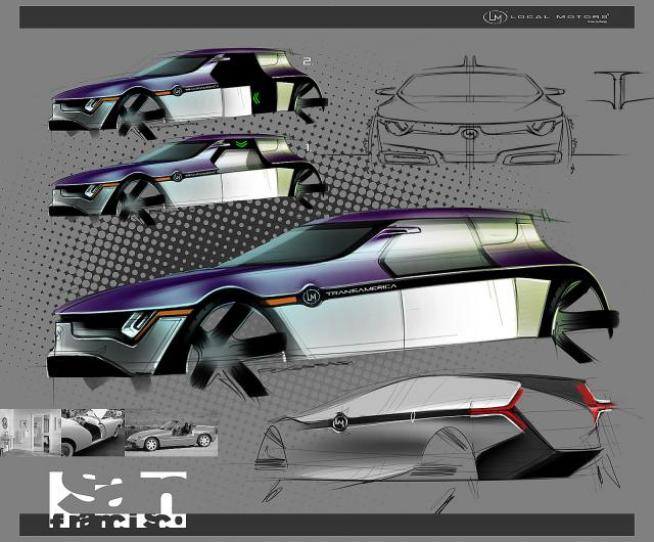 László Fogarasi-Benkő / Local Motors
San Franciscans can hardly agree on the best burrito, but Local Motors is trying to convince residents to help build a car.
Massachusetts-based Local Motors is asking San Francisco to help build the city's dream car.
It's going to be electric. It's going to be a two-door hatchback. And it's going to attempt to capture "the true spirit of San Francisco."
That list means it will also be impossible to find parking for.
One proposed design is certainly fashion-forward, and jokes aside, is apparently small enough to fit into a tight spot.
And, appropriately enough for our beloved city of gender-forward thinking, it's been dubbed the "TransAmerica" by designer László Fogarasi-Benkő.
The start-up automaker is taking orders for it's Rally Fighter, a buff-looking racer with a regular internal combustion engine.
Image by László Fogarasi-Benkő.
Jackson West would rather Local Motors develop a faster bus for San Francisco streets.