Damon Bruce Suspended; Future at KNBR Unclear
No official word from KNBR or Cumulus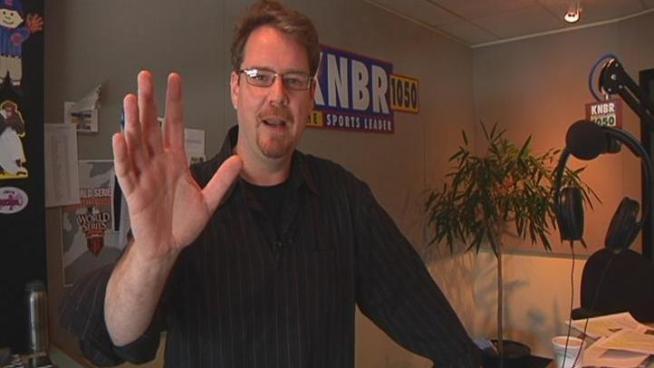 The weekday noontime radio host at KNBR 1050 AM went on an extended rant Thursday and sparking controversy. Jean Elle reports.
KNBR radio personality Damon Bruce will not host his sports talk show Monday afternoon in the wake of a rant centered on the effect women are having on sports.
There has been no official announcement from KNBR or parent company Cumulus as to Bruce's status moving forward, but KNBR 1050 anchor Ted Ramey announced he will be filling in for at least a day.
Bruce, who has been with KNBR since 2005 when he started hosting Sportsphone 680, hosted his regular noon to 3 p.m. show on Friday, but did not take part in his usual role during the 49ers pregame show on Sunday. He has remained dark on Twitter since Friday.