Despite Complaining, Muni Still Cheaper Than Other Cities' Trains
The cost of a Muni commute is still lower than other cities' transit systems.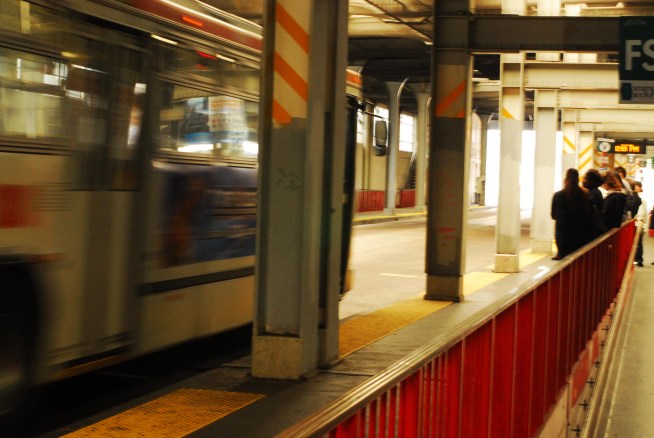 Joe Rosato Jr.
A Muni bus passes through the terminal to pick up passengers. Getting on the bus will get a little more expensive in San Francisco, but not as expensive as buses in other cities.
Commuters are complaining that Muni passes have increased 70 percent since 2009, with another fare bump scheduled for this year.
But other cities don't want to hear it: they're still paying more, according to the San Francisco Examiner.
A monthly pass with BART access costs $72 now, and may cost $76 next year, the newspaper reported. That's less than the $104 commuters pay in New York City, $86 in Chicago, and the wide range of $83 to $191 in Philadelphia, according to the newspaper.
Only Boston is cheaper at $59, the newspaper reported.
Muni plans to hike the monthly pass by $2 each of the next two Julys in order to balance a two-year budget shortfall of $53.2 million, the newspaper reported.
Transit fares are increasing across the country, according to reports.
Raising the monthly pass is likely the only cost increase to be seen by commuters, who will not be asked to pay more than the current $2 fare for a ride.