Eastbound I-580 Lanes Reopen after Driver Shot Dead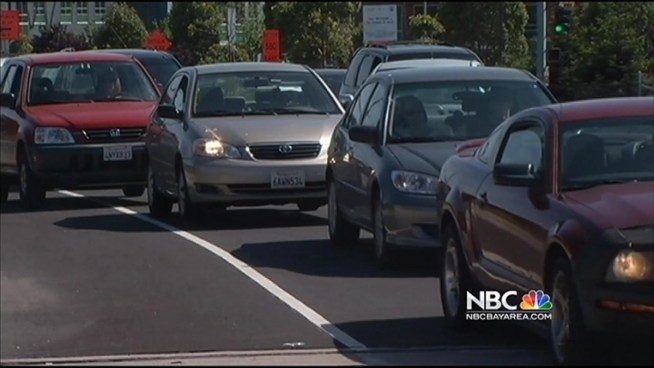 A deadly shooting had part of I-580 in Richmond shut down for hours Saturday afternoon. Officers opened it to traffic around 4:30 p.m. Officers say a drive-by shooting caused an SUV to crash. NBC Bay Area's Mark Matthews reports from Richmond with more on the investigation.
All lanes of eastbound Interstate Highway 580 in Richmond have reopened after a man was shot dead and crashed while driving Saturday afternoon, a California Highway Patrol officer said.
Witnesses reported seeing shots fired from a vehicle into a blue Ford SUV around 12:40 p.m. on eastbound Highway 580 near Regatta Boulevard, according to CHP Officer Sean Wilkenfeld.
The SUV crashed into the roadway's center divider and overturned. Officers arrived to find the driver, identified as 31-year-old Deonta Broussard of San Francisco, dead at the scene, Wilkenfeld said.
Richmond police Lt. Andre Hill said no description of the suspect vehicle or possible suspects has been released.
All eastbound lanes around the scene of the crash were blocked for more than four hours while Richmond police and CHP officers collected evidence.
"At this point, it's still a preliminary investigation," Hill said. "We don't have a motive. Our detectives are trying to determine what the motive might've been for this shooting."
The roadway fully reopened at about 5:40 p.m., the CHP said.
Richmond police said they hope anyone who saw the shooting on 580 Saturday afternoon will call police headquarters.