VIDEO: Man Disarms Shotgun-Wielding Robber, Lets Him Go
Gunman, employees shake hands after incident; gunman allowed to flee.
Friday, Aug 19, 2011 | Updated 10:26 AM PDT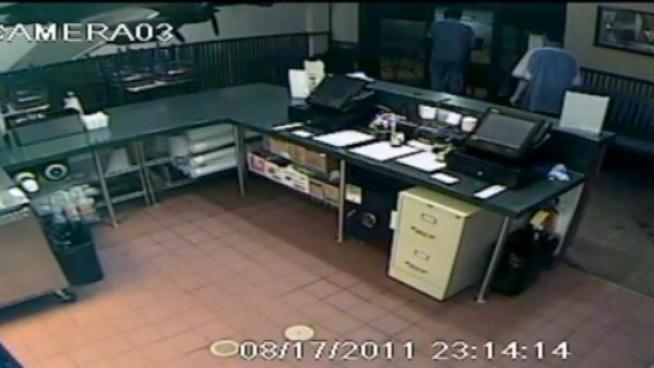 A would-be gunman gets disarmed, a stern talking to and some pursuing police.
Shotgun to his head, a Wing Stop employee wrests the gun away from a would-be robber. Then, as the gunman tries to flee, two more employees stop him, push him back into the store.
The gunman, now unmasked, pleads for his street-sweeper back. Instead, he gets a stern, finger-wagging, talking-to by the workers.
Then, with a getaway car apparently circling the block, the employees let the gunman go, sans gun.
The suspect is described as a black male adult, approximately 25 years old, short black curly hair, 5 feet, 9 inches and 150 pounds.
The suspect was last seen wearing a black hooded sweatshirt, blue jeans, black gloves and carrying a red with gray trim back pack.