Thursday, Jun 21, 2012 | Updated 12:06 PM PDT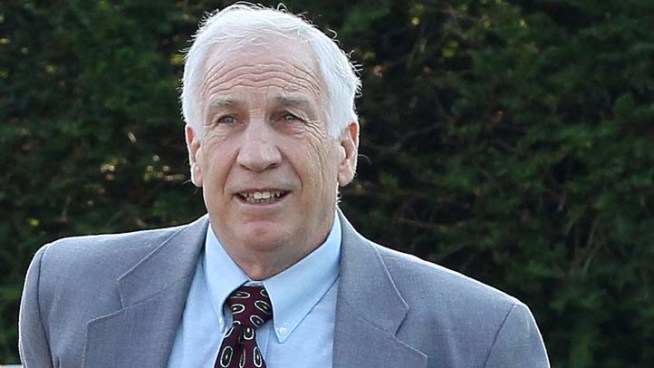 Getty Images
Former Penn State assistant football coach Jerry Sandusky arrives at his child sex abuse trial at the Centre County Courthouse on June 21, 2012 in Bellefonte, Pennsylvania.
Jurors in the sex abuse trial of former Penn State assistant football coach Jerry Sandusky began deliberating Thursday, just after both sides wrapped up their closing arguments.
The defense rested Wednesday without calling Sandusky to the stand, after prosecutors warned they might call his adopted son Matt Sandusky as a rebuttal witness, sources told NBC News.

NBC's Rock Center with Brian Williams airing at 10p.m. Thursday night on NBC Bay Area will feature an exclusive interview by Kate Snow with one of Jerry Sandusky's accusers.

Travis Weaver is the first alleged victim to come forward and tell his story on TV. Weaver has testified in front a grand jury but was not called as a witness in the current trial. He's suing Sandusky and Penn State University.