Former Raider's Troubled Life Continues to Get Worse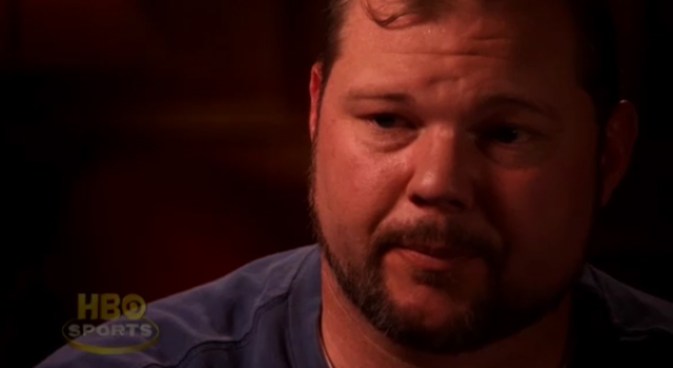 Former Pro Bowl center Barret Robbins disappeared the day before his biggest game. Six years later, he finally explains why.
The story of the man behind one of the most notorious Super Bowl melt downs in recent memory keeps getting sadder.
Former Oakland Raider's center Barret Robbins' was sentenced to five years in prison for violating the terms of his probation in Miami-Dade county.
Robbins suffers from bipolar disorder and substance abuse and he admitted he skipped the Raiders' most recent Super Bowl appearance to party in Tijuana.
The former NFL star was initially arrested for a violent struggle with a Miami Beach police officer. Robbins was shot in the altercation.
His latest arrest comes after he was caught in possession of cocaine.