Five Arrested After River Rock Attacks in Livermore
Police said the suspects regret the early morning vandalisms and didn't realize they could have hurt someone.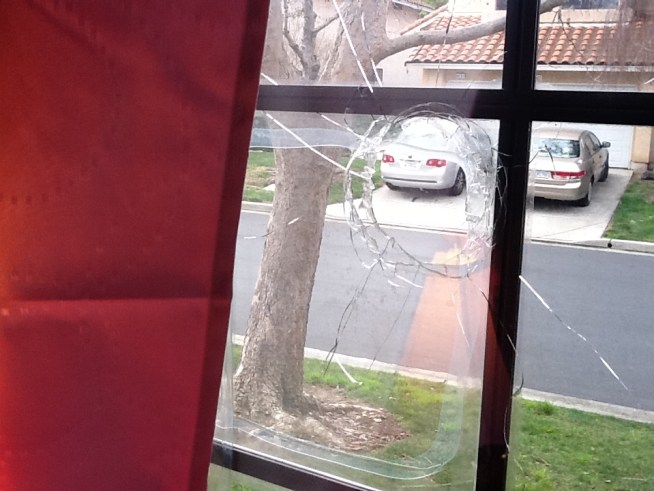 Someone threw river rocks at Livermore homes. In one case, a rock almost hit a child's crib.
Five suspects were arrested Friday in connection to last week's river rock attacks on Livermore homes, according to police.
After multiple tips came in during the investigation, police arrested five male juveniles. Their names are being withheld.
The Feb. 18 vandalisms occurred between 1 a.m. and 2 a.m. in the areas of Arlene Way, Charlotte Way, Felicia Way and Almond Avenue.
Windows, cars and mailboxes were damaged in the attacks. After crashing through a window, one rock implanted into a wall next to a child's crib. There were no injuries.
During interviews with police, the suspects admitted to throwing rocks from a 2002 Subaru Forrester while they were driving fast. Police also said the suspects appeared to regret their actions and didn't realize they could have hurt someone.
The suspects were booked into Juvenile Hall in San Leandro.