Gavin Newsom Lands Big Stars for New Show
Lance Armstrong and Marisa Mayer join former mayor.
Saturday, May 19, 2012 | Updated 6:52 AM PDT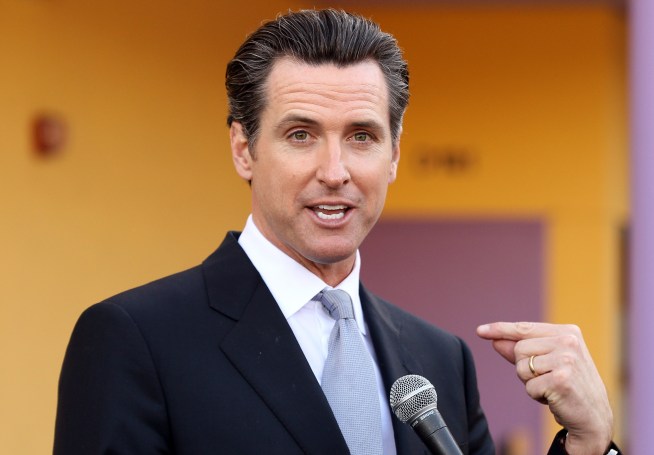 Getty Images
SAN FRANCISCO - NOVEMBER 12: San Francisco mayor and California Lt. Governor-elect Gavin Newsom speaks to reporters after meeting school children at Fairmount Elementary School on November 12, 2010 in San Francisco, California. San Francisco mayor Gavin Newsom announced today that he vetoed a controversial legislation that was approved by the San Francisco board of supervisors that would ban toys in fast food "happy meals." He promoted his "Shape Up SF" program as a more effective way to combat childhood obesity by encouraging children to eat better, exercise and for schools to offer healthy food choices that include fresh vegetables. (Photo by Justin Sullivan/Getty Images)
Cycling champ Lance Armstrong was the first guest on a new cable television talk show hosted by California Lt. Gov. Gavin Newsom.
The first installment of the "Gavin Newsom Show" aired Friday night, with Armstrong speaking of the rumors that dogged him about performance-enhancing drugs and a federal investigation that eventually ended with no charges being filed against him.
Referring to the rumors that he said date back about 15 years, Armstrong told Newsom that he was "sick and tired of all this."
Armstrong, the winner of seven Tour de France titles, also spoke of his work in support of Proposition 29, the California initiative that, if passed by voters, would raise the state's cigarette tax to fund cancer research.
Newsom's show is aired on Current TV, the liberal-leaning cable channel co-founded by former Vice President Al Gore.