Gavin Newsom's SUV Big Enough to Best a Bus
"Green" San Francisco Mayor escorted in a car that would have nearly qualified for the Cash for Clunkers program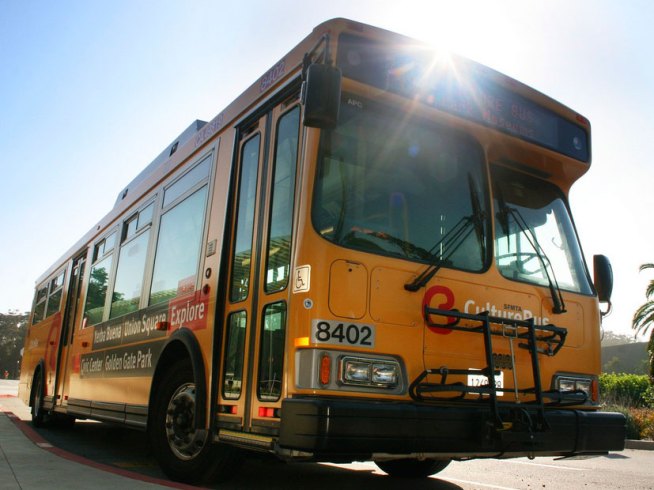 Matt Baume
Muni's latest buses may not be popular with riders, but at least they're more eco-friendly than the mayor's SUV.
San Francisco Mayor Gavin Newsom might as well tote around town in a bus. His current ride, a Chevy Tahoe Hybrid SUV equipped with the latest in mobile technology, has a bigger engine than the latest addition to the San Francisco Municipal Transportation Authority's buses.
With more horsepower than a bus, it's no wonder that even with the gas-electric hybrid engine, it gets only slightly better mileage than the cutoff for the Federal Cash for Clunkers program.
The few of you who rode Muni's not-so-dearly departed 74X Culture Bus might have enjoyed the smooth ride of the new low-floor model bus.
But as laughable as restoring the 74X might be, it stands to reckon it would be less environmentally costly than driving the mayor around California and as far as Montana.
Oh, the irony!
Photo by Matt Baume.
Jackson West wonders why the mayor doesn't just ride 74X on his trips to California.