Gay Couples Hold Chick-Fil-A "Kiss-Ins"
Supporters of gay marriage protest fast-food chain's owner's anti-gay bias.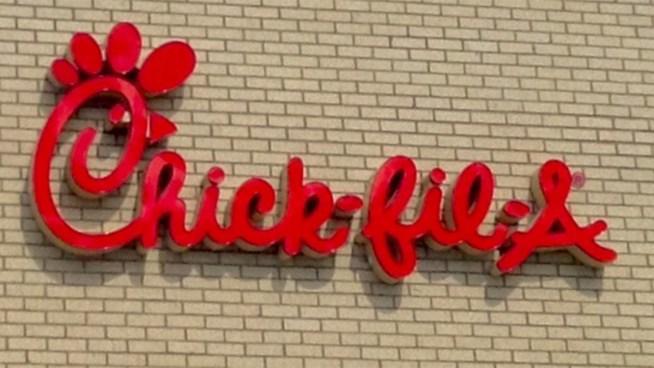 AP
Two days after the Georgia-based chain had a "record-setting" appreciation day, gay rights activists are planning a "Kiss-in" to boycott the company's opposition to same-sex unions.
Give me a kiss -- and hold the chicken.
Supporters of same-sex marriage across the country on Friday staged "kiss-ins" at Chick-Fil-A.
The fast-food chain has become a beacon for the controversy surrounding same-sex marriage ever since chain CEO Dan Cathy last month made public comments against gay marriage.
Since then, supporters of gay marriage have called for boycotts, and mayors of Boston and San Francisco have said that Chick-Fil-A is not welcome in their cities.
Supporters of the fried chicken joint known for closing on Sundays because of Biblical principals mobbed stores to support the chain earlier this week.
The turn out for the one Bay Area Chck-Fil-A in Fairfield was extremely low early in the day for Friday's kiss-in. That same store had to close early on Wednesday when pro-Chick-Fil-A customers literally bought every available piece of chicken. The store was sold out by 7 p.m.