How'd We Miss Summer?
California's 'invisible summer' slips away.
Tuesday, Sep 21, 2010 | Updated 6:00 PM PDT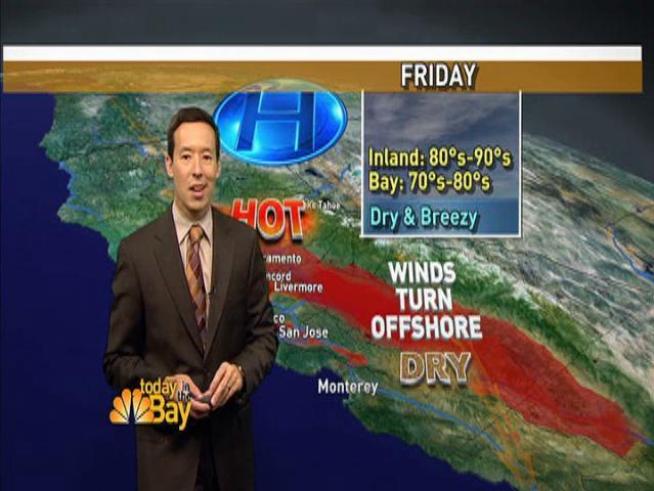 Rob Mayeda" />
Rob Mayeda
Fans of Summer probably won't appreciate the forecast for the next two days. Things are trending cooler as we move into Fall on Wednesday. Temperatures will be falling as well with highs mainly in the 50s and 60s near the coast and bay with some 70s inland. Our skies will carry a mixed bag of clouds and probably some morning drizzle at times as well. Starting Friday we're expecting a huge swing in weather fortunes as high pressure builds strongly over us - boosting temperatures into the 80s and 90s inland and some 70s and 80s near the coastline. This pattern will need to be watched for wind speeds, as an offshore wind pattern like this can be one that increases fire danger. - Rob Mayeda
There's no need to root around the closet for sweaters and jackets: Californians never really put them away this year.
Summer in the Golden State was marked by below-normal temperatures while many other parts of the U.S. and other countries sweltered in persistent heat.
Jet Propulsion Laboratory oceanographer and climate scientist Bill Patzert calls it the "invisible summer."
Patzert says the cause was a stalled jetstream pattern in the Northern Hemisphere that created a semipermanent trough of low pressure from Alaska to southern Baja California and kept the entire west coast of North America cool.
Fall begins Wednesday night.