Hundreds Mourn Death Of Newark Football Star
Osana Futi Stabbed To Death At Party In Fremont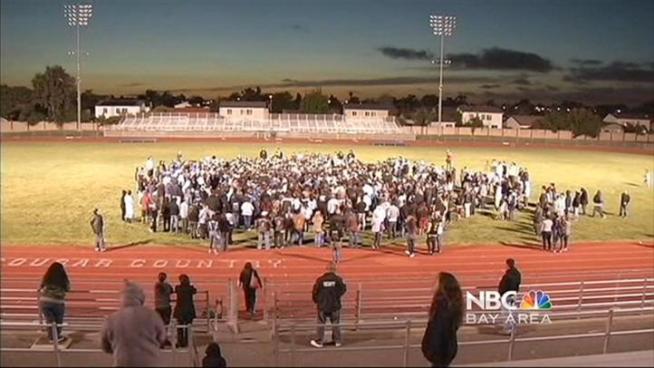 Today, grief counselors on campus, and tonight, tears at the vigil. A high school football star with an infectious personality was remembered after a deadly stabbing. This was a young man who was recovering from depression and getting his life back in order. NBC Bay Area's Cheryl Hurd reports from Newark.
Hundreds of people came to Newark Memorial High School to mourn the death of 18 year old Osana Futi.
Futi was stabbed to death outside a Fremont house party Saturday night.
An 18 year old has been arrested and may be charged with the killing.
Three other juveniles are being detained.
"I didn't want to cry, but it's making it really hard. I know he's loved by a lot of
people. It's really hard right now," Solialofi Ierema said.
Ierema is Futi's legal guardian. She says her nephew came to America from Somoa seven years ago, looking for a better life.
He found hope in football. He was a football standout at his school and recognized throughout the state.
Futi had problems last year and a bout with depression.
His best friend was killed in March 2011. Futi was expelled after being accused of threatening someone who allegedly spoke against his friend.
A number of people fought for him and he was allowed to return to school.