If Tax Proposal Fails, UC May Raise Tuition 20 Percent
College could become more expensive if tax measures fail in November.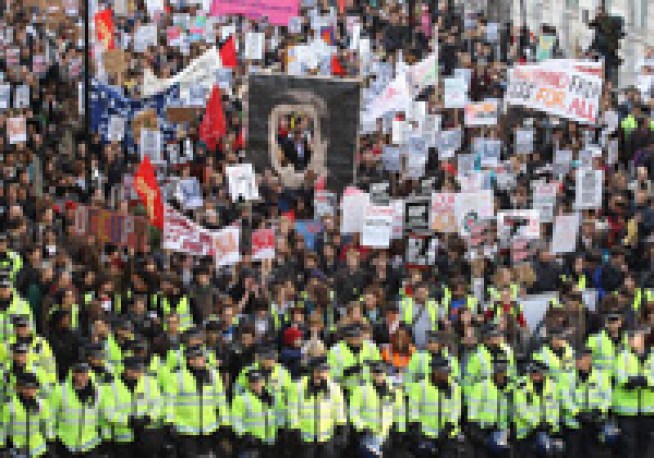 Getty Images
Could it happen here? Students take part in a demonstration against higher tuition fees and privatization in universities on Nov. 9, 2011 in London, England.
Gov. Jerry Brown will ask the voters to raise taxes at the November polls. If voters say no, University of California students may see their tuition bills jump 20 percent.
The university's current tuition would remain if the tax hikes are approved, the news organization reported.
The 10-campus UC system would receive about $125 million from the state if the tax hike is approved, the newspaper reported.
Cal State is expected to hike tuition 7.5 percent in January if the tax measure is not approved.