Ike's Place Opens in Oakland
Popular sandwich shop opens near Lake Merritt.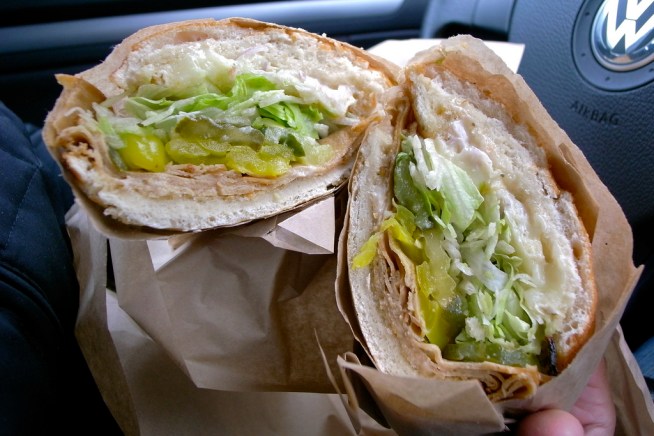 A sandwich from Ike's Place. Photo: Armoriur on Flickr
One of San Francisco's most beloved and hated restaurants is making its way across the bay.
The notorious sandwich shop Ike's Place has opened at 2204 Broadway St. in Oakland.
The shop is called Ike's Lair and it carries mostly the same menu as the San Francisco establishment.
The new restaurant opens close to another popular sandwich shop, Bakesale Betty. But the owners told Inside Scoop that they are not worried about the competition, they welcome it.
Ike's Lair is open from 11 a.m. to 7 p.m. daily. You can visit them on the web at ikeslair.com.