Yep, It's Hot
Tuesday at 10:16 a.m. the season of summer officially begins.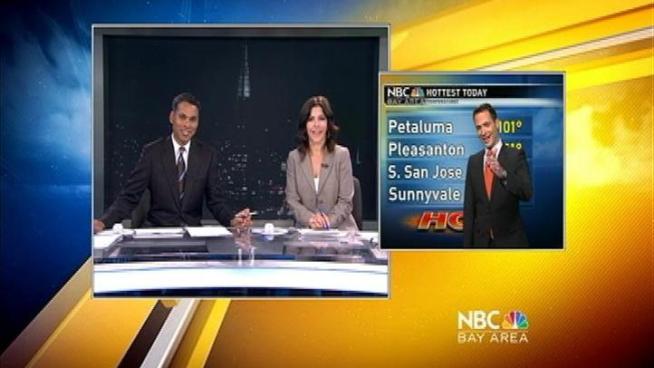 After a very cool and wet start to June Mother Nature is getting the idea. With summer just 1 day away temperatures soared well above average with the 1st 100° readings in 9 months. Expect more heat & poor air quality before fog returns in my 7day forecast.
The hot weather has people all over the Bay Area looking for a place to cool off. Even spots that are normally cool like San Francisco are predicted the hit 90-degree on Tuesday.
Ocean Beach packed with families enjoying the sea breeze and cold water on Monday evening. Lifeguards said they spent the day warning swimmers to stay close to shore to avoid the rip current.
That's not the only danger off shore. A shark sighting near Stinson Beach has a swimming ban in place there until Thursday.
A man named Zeke Dierkscaught what he thinks is the same shark swimming off Bolinas.
Police have a warning for residents during the mini-heatwave.
They say while families play in the sand, burglars may be looking for an opportunity. Hot weather often means open windows. Police all over the Bay Area are urging people to be careful about leaving windows open when no one is home or everyone is asleep.