Jim Harbaugh Gets His Quarterback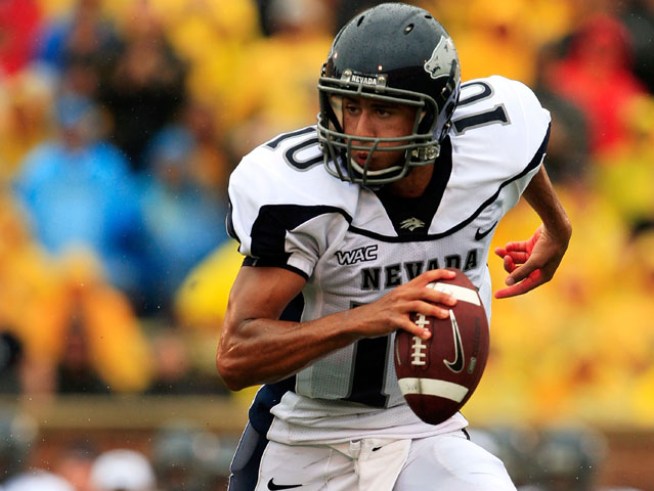 Getty Images
Quarterback Colin Kaepernick of the Nevada Wolf Pack rolls out during the first half of the game against the Missouri Tigers on September 13, 2008. He is now a member of the San Francisco 49ers.
The San Francisco 49ers finally have a quarterback on the roster other than David Carr. And his name is not Smith.
Jim Harbaugh traded up in the second to get his man, Colin Kaepernick. The 49ers traded a fourth and fifth round pick and exchanged their second round pick with the Denver Broncos to move up nine spots and get the Nevada quarterback,.
Many had thought that Kaepernick had caught the eye of the Oakland Raiders with his blend of a strong arm and his speed.
Kaepernick held a private workout for the 49ers and the Raiders. He is considered a project because of his unorthodox throwing style and playing in the pistol offense in college.