Laptop With UCSF Patient Data Stolen From Employee's Car
Over 3,500 patients have data floating out and about.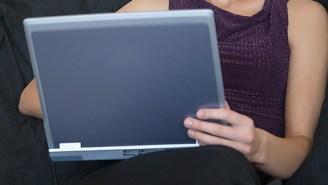 FILE IMAGE. An unidentified UCSF employee had a laptop filled with patient data stolen from a locked car.
A small theft that could potentially cost the University of California "hundreds of thousands of dollars in fines" has also left patient data for thousands of people at risk, according to reports.
A UCSF employee had an unencrypted laptop stolen from an unidentified employee's locked car in September, according to the San Francisco Examiner. On the laptop was personal and private information for 3,541 patients.
In addition to digital records of names, dates of birth, Social Security numbers and medical information, paper documents for 31 patients were also taken, the newspaper reported.
There's no evidence that the private data has been used, UCSF said.
UCSF may face fines for losing the data -- and for not reporting the security breach within five days, the newspaper reported.
A UCSF laptop was stolen in 2010, as well.