Life Sentence in Nevada Casino Shooting of San Jose Hells Angels Leader, Jethro Pettigrew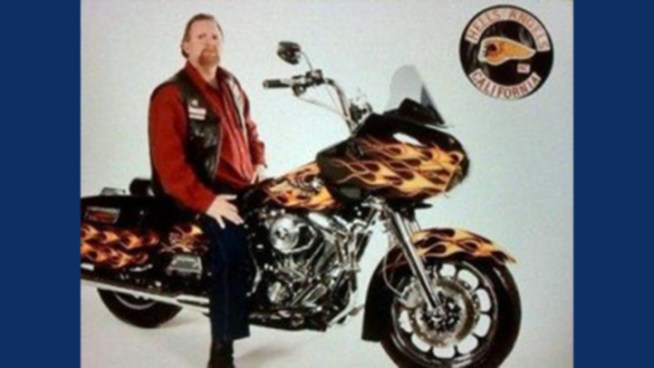 Ernesto Gonzalez, president of the Vagos chapter in Nicaragua, is accused of fatally shooting the president of the Hells Angels' San Jose chapter, Jeffrey Pettigrew (pictured), during the melee at John Ascuaga's Nugget in Sparks on Sept. 23, 2011.
RENO, Nev. (AP) - The gunman convicted of assassinating a Hells Angel leader in a 2011 shootout between rival motorcycle gangs at a Nevada casino was sentenced Thursday to life in prison with no possibility for parole until he's at least 83 years old.

Ernesto Gonzalez, ex-president of the Vagos chapter in Nicaragua, was convicted in August of killing Jeffrey ``Jethro'' Pettigrew, 51, who was known as the ``godfather'' of the Hells Angels in San Jose, Calif.
Washoe District Judge Connie Steinheimer sentenced the 55-year-old San Francisco man Thursday to life with the possibility of parole after 20 years on five felony counts including first-degree murder. But she added a gang enhancement to the penalty so if he is paroled, he'll have to serve a minimum of eight years more before he could be freed, ``which in your case may not be particularly realistic,'' she told him.

Gonzalez claimed he was acting in self-defense and defense of others after a brawl broke out that turned a crowded Sparks casino floor into a shooting gallery in September 2011. He said he fired his gun because Pettigrew and another Hells Angel were kicking a fellow Vagos so hard in the head he thought they would kill him.

''They left me no choice but to act as I did in defense of my brother,'' he told the judge before sentencing Thursday. He said he wanted to offer his condolences to Pettigrew's family, including his mother, who called Gonzalez a ''coward.''

David Houston, Gonzalez' lawyer, said he they would appeal to the Nevada Supreme Court after Steinheimer denied a motion Thursday for a new trial based on faulty instructions given to the jury that deliberated only five hours before returning the guilty verdicts.

Prosecutors said the killing was part of an orchestrated hit on Pettigrew, stemming from a long-running feud between the rival gangs in California.

'''I'm sorry, but I consider you a coward shooting my son in the back, not once, but four or five times,'' Jeri Pettigrew told Gonzalez from the witness stand on Thursday. ''You killed someone who had a big, big heart, (who) believed in paying it forward with everyone. He had a million friends. He had no enemies.''