Memorial For Levi Stadium Worker to be Held Saturday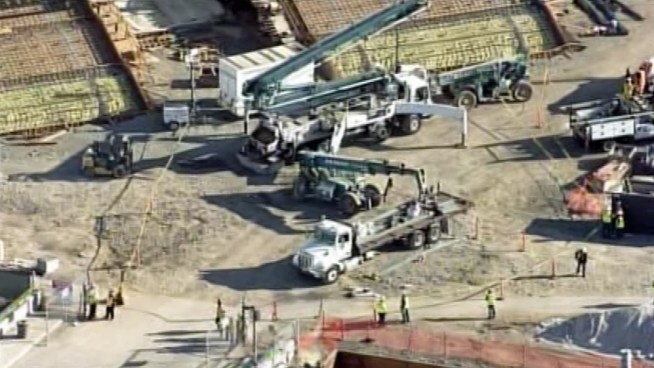 NBC Bay Area
Yellow warning tape is seen surrounding a truck on the Levi's Stadium construction site in Santa Clara, Calif., Monday, Oct. 14, 2013.
A memorial for a worker killed last week at the San Francisco 49ers stadium project site in Santa Clara is set for Saturday at a park in Vacaville, according to the stadium's general contractor.
The "celebration of life" for Edward Erving Lake II, 61, will be held at Paden Park, 801 Marshall Road in Vacaville, according to the website of Turner Devcon, which is coordinating construction of the $1.3 billion Levi's Stadium.
The 1 p.m. gathering, described as casual, will include members of Lake's family and his friends, who are encouraged to bring food to share, their preferred drinks and blankets, chairs or other seating, company officials said.
Lake, a Vacaville resident, was killed at the Levi's construction site on Oct. 14 when a bindle of steel rebar being removed by a forklift fell on top of him, according to the California Division of Occupational Safety and Health.
The accident happened after Lake, a truck driver for Gerdau Ameristeel, had driven to the work site that morning to deliver the rebar, used to reinforce concrete.