Mother Sues in Marine Recruit's Death
Recruit was desperately trying to lose weight to enlist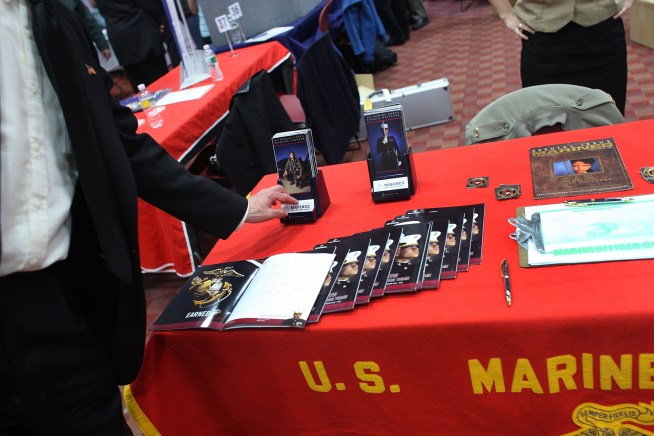 Getty Images
In their desperation to get more active duty recruits, two Marine Corps sergeants are alleged to have encourage a moderately obese young recruit to work out until he died.
In a sad illustration of a problem that has been receiving national attention lately, a "moderately obese" Marine Corps recruit died in July of last year after a crash weight loss regimen gone wrong.
Daniel Ruf, 22, reportedly died at San Francisco's California Pacific Medical Center while awaiting a liver transplant after being found days earlier unconscious at a gym covered in neoprene and plastic while training.
His mother Audrey Ruf has now filed a federal wrongful death suit against the government and two Marine sergeants for pushing young Ruf to work out dangerously in excessive heat.
The problem is a sad illustration of how the obesity epidemic may be hurting the country's military. Yuf was 45 pounds over the military's threshold of recruits of his stature when he died, which explains the desperate crash diet and workout.
A report released earlier this week revealed that being overweight is the number one reason volunteers get turned away from enlistment, and a non-profit is calling on the country to improve school lunches as a way of combating obesity in kids fed and educated at public schools.
Jackson West figures tragedies like this were avoidable at a number of levels.