Newsom Appoints District Attorney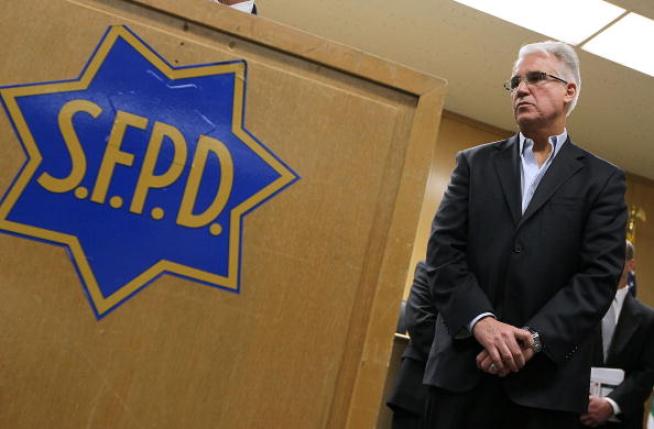 Getty Images
SAN FRANCISCO - MAY 05: San Francisco Police Chief George Gascon pauses during a news conference at the San Francisco Hall of Justice May 5, 2010 in San Francisco, California. Chief Gascon discussed the ongoing investigation and corrective action of the San Francisco police crime lab where a technician tampered with and stole drug samples which jeaoparded hundreds of drug cases and possible convictions. (Photo by Justin Sullivan/Getty Images)
San Francisco mayor Gavin Newsom appointed Police Chief George Gascon as District Attorney.
Gascon was appointed Chief of the San Francisco Police Department in 2009, and also holds a Juris Doctorate degree from Western State University College of Law. He graduated from the FBI's National Executive Institute and is a member of the Harvard University Kennedy School of Government's Executive Session on Policing and Public Safety.
San Francisco's crime rate reached an all time low since the 1960s under Chief Gascon. Assistant Chief Jeff Godown will serve as Acting Chief of Police until a new Chief is selected.
Gascon will be San Francisco's first Latino District Attorney.
Gavin Newsom will be sworn in as California's Lieutenant Governor on Monday, January 10th.