No Need to Worry, That Smoke is a Control Burn
Thursday, Jul 22, 2010 | Updated 2:45 PM PDT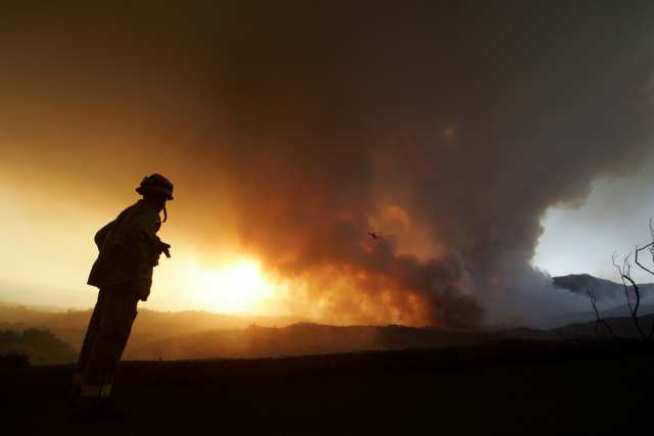 Los Angeles Times
SANTA BARBARA,CA - May 7,2009: Smoke from Santa Barbara's Jesusita Fire darkens the sky along Holly Road above Mission canyon May 7, 2009. Calmer winds Thursday allowed firefighters to make progress controlling a fierce fire that destroyed dozens of homes after winds sent a wildfire surging into the Mission canyon neighorhood Wednesday evening.
The smoke you see in the South Bay is nothing to be alarmed about.
Smoke may be visible east of San Jose all day Thursday as a result of a controlled burn being conducted in Joseph D. Grant County Park until about 5 p.m.
Cal Fire and the Santa Clara County Department of Parks and Recreation are burning portions of the park to help control weeds, protect against larger wildfires, and enhance biodiversity.