Oakland Looking for Help to Catch Vandals
City wants residents to send video or images of people hurting businesses.
Saturday, May 12, 2012 | Updated 1:18 PM PDT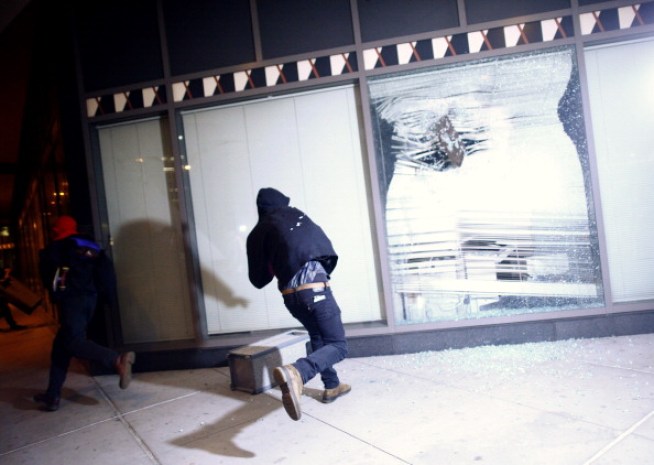 Getty Images
OAKLAND, CA - MAY 1: Protesters break windows during a rally for International Worker's Day May 1, 2012 in Oakland, California. Occupy Wall Street has joined with unions during the May Day protests, a traditional day of global protests in sympathy with unions and leftist politics. (Photo by Eric Thayer/Getty Images)
Oakland officials are asking for the public's help to identify those responsible for vandalism during recent protests, including on May Day, when a police car was set on fire.
City Attorney Barbara Parker and City Councilwoman Rebecca Kaplan requested on Friday that anyone with video or photo evidence of the vandalism e-mail them to stopwindowsmashers(at)gmail.com.
The city has hired an investigator to review any evidence that comes in. It plans on filing lawsuits to recover damages against any vandals who are identified.
The City Attorney's Office has already sued three people who were arrested on suspicion of vandalism during Occupy protests on Nov. 3 and Jan. 28.
Some Occupy protesters say Friday's request is further evidence that the city is trying to break up the movement.