Oakland Mayor Loses Another Staffer
Mayor Quan loses her remaining deputy mayor.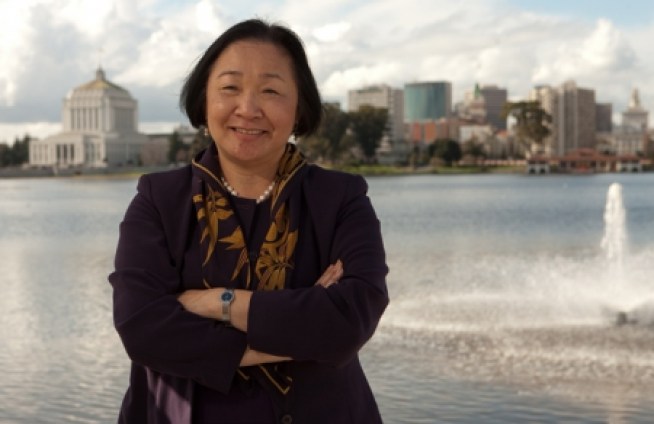 Jean Quan for Mayor
Mayor Jean Quan has seen a steady stream of staff departures since taking office in Oakland.
Yet another hit for embattled Oakland Mayor Jean Quan. Deputy Mayor Lewis Cohen has resigned effective Jan. 1. Cohen cited health reasons, but did not elaborate according to the Bay Area News Group.
This is just the latest staff member Quan has lost. Deputy Mayor Sharon Cornu resigned two months ago, saying she felt she was ineffective in her role.
Quan replaced her with Jerry Brown's former top aide, Anne Campbell. The mayor's office says Cohen will not be replaced.
The mayor will lose one more staff member because of budget cuts. She needs to cut 20% of her office's budget to help the city deal with an estimated $26 million deficit.