Oakland Pot Pioneer to Call It Quits
Richard Lee says it is time for others to step up and lead the movement.
Friday, Apr 6, 2012 | Updated 10:35 PM PDT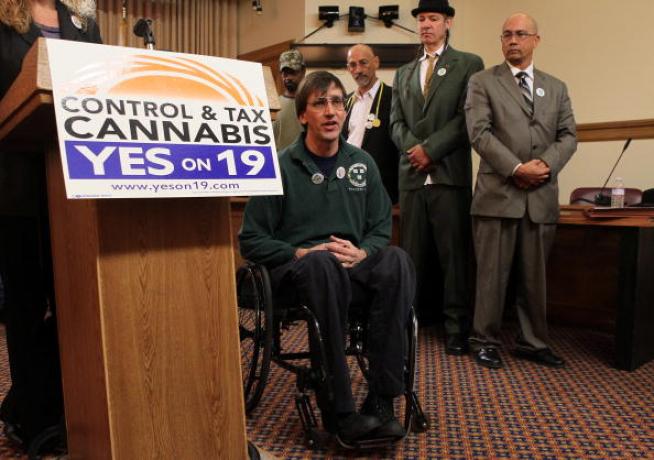 Getty Images
Medical marijuana activist and Oaksterdam University founder Richard Lee speaks during a news conference to bring attention to California State Proposition 19.
The founder of an Oakland medical marijuana training school raided by federal agents says he's giving up ownership of his pot businesses.
Richard Lee, who has been instrumental in pushing for ballot measures to legalize the drug, says it's time for others to take over.
Internal Revenue Service and Drug Enforcement Administration agents raided his downtown Oaksterdam University on Monday. Agents also raided Lee's home.
The purpose of the raids have still not been disclosed.
The school offers classes to would-be medical marijuana providers in fields ranging from horticulture to business to the legal ins-and-outs of running a dispensary. It does not distribute marijuana.
The 49-year-old former rock-band roadie and paraplegic told The Los Angeles Times he's worried he could face major federal drug charges.
Lee said a new group will take over Oaksterdam and move to a smaller location. Most classes are being rescheduled or canceled.
Lee is organizing a march to protest the Federal crackdown on state sanctioned medical marijuana clubs. He said protesters are scheduled to gather at the University, then head over to President Obama's campaign headquarters on April 20.
Jean Elle contributed to this report.