PC Industry Boom Means Stock Jump for HP
HP is tops in PC world; stock jumps appropriately.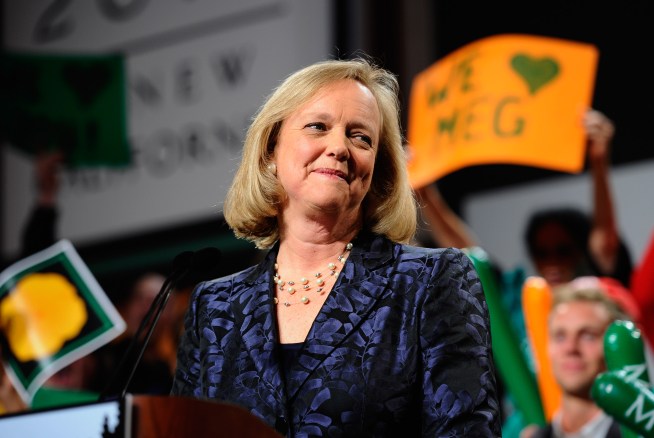 Getty Images
Meg Whitman's tenure as CEO of Hewlett-Packard has been successful, as stocks have recovered 9 percent of their value since she took over.
Move over, Apple. The PC industry and Meg Whitman aren't through yet.
The Hewlett-Packard CEO has reasons to smile after HP's stock rose 7.1 percent Thursday to above $25 a share, after investors were buoyed by news of growth in the -- wait for it -- PC industry, according to the San Jose Mercury News.
Turns out that in this era of Apple, PC computer shipments increased in the first quarter of 2012 -- a nearly two percent spike, the newspaper reported.
More important is HP's stake in the global PC market. The Palo Alto company is the worldwide leader, with 17.2 percent of the PC market to its name, according to analyst reports.
HP's stock has gained about 9 percent in value since Whitman took over in September 2011. Since taking over the reins of the company, the former gubernatorial candidate merged HP's printing and PC divisions and released the company's mobile phone operating system to open-source programmers.