PG&E Pays Disaster's First Responders
60 applications for repayment have been received thus far.
Thursday, May 12, 2011 | Updated 7:24 AM PDT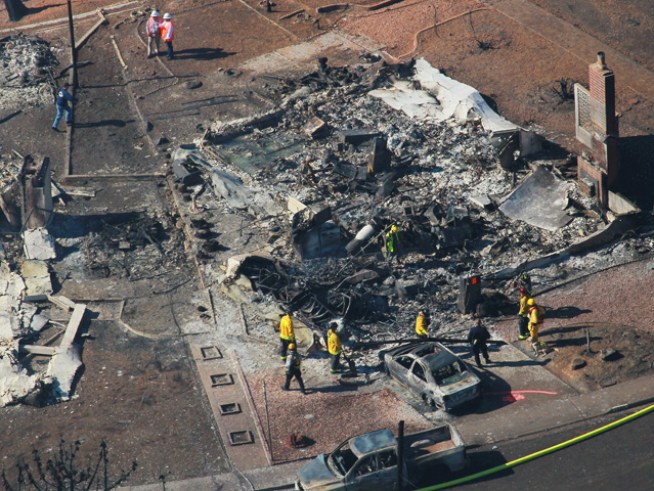 Getty Images
Firefighters sift through rubble at a burned home that was destroyed by a massive explosion and fire September 10, 2010 in San Bruno, California. Thirty eight homes were destroyed and four people were killed when a Pacific Gas and Electric gas main blew up in a San Bruno, California neighborhood near San Francisco International Airport on Thursday evening.
When the PG&E pipeline under San Bruno exploded Sept. 9, 2010, igniting an entire neighborhood, the emergency responders were there, doing what they could to contain the disaster.
While the aftermath of that night -- emotional, financial, legal -- is still being processed by so very many people, the fact remains: emergency response is expensive. And PG&E, according to The Examiner, is coordinating with California Emergency Management Agency to reimburse fire, police and other agencies for their work.
Reportedly 60 applications from various cities have been received, with a total cost of $4.1 million.
The Ex breaks down some of those costs:
* $758,500 for firefighting
* $852,000 for San Mateo County's expenses (of which, $158,000 has been reimbursed)
* 76,000 to Central County Fire
* $77,000 to the city of Millbrae
* $800,000 to the city of San Bruno
Costs will continue to climb as the city and residents rebuild life as they knew it.