PG&E Rates Increasing to Pay for Repairs
Pipeline damage costs passed on to consumers.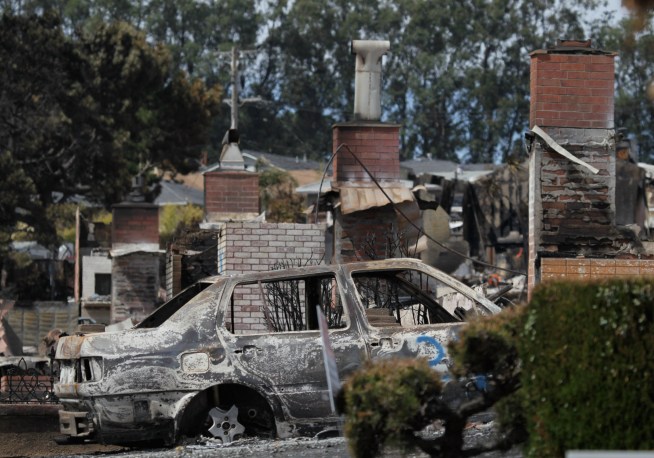 Getty Images
SAN BRUNO, CA - SEPTEMBER 13: A charred car sits in the driveway of a home that was destroyed by fire following a deadly gas main explosion on September 13, 2010 in San Bruno, California. State regulators have ordered Pacific Gas & Electric to inspect all of their gas lines following a deadly blast that destroyed thirty eight homes, severely damaged dozens more and killed at least four people in a San Bruno, California neighborhood near San Francisco International Airport on the evening of September 9. (Photo by Justin Sullivan/Getty Images)
PG&E will be adding about 30 cents to your gas and electric bill. State regulators gave the utility permission to start a $120 million rate hike over the next four years. That money is slated to pay for repairs and maintenance to PG&E's natural gas system.
The Oakland Tribune reports that the average residential customer will see their bill go from about $51.60 to $51.96 this year. But, by 2014 charges could go as high as $58.16 a month.
The increase had been in the works before last year's deadly gas explosion in San Bruno. PG&E is expected to ask for more rate hikes after the investigation into the explosion ends.