Palo Alto Fire Chief Helps Sick Passenger On Plane
En route from Chicago, Palo Alto fire chief helps out.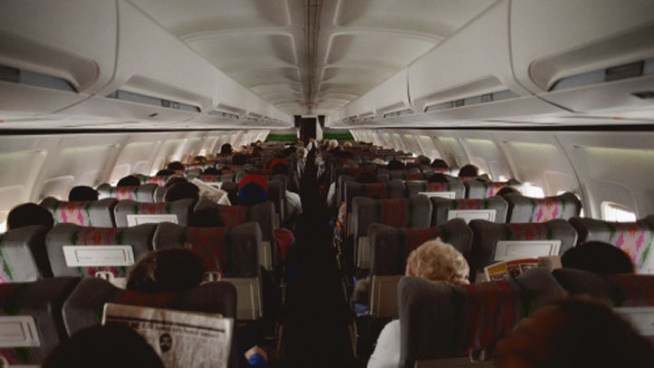 FILE IMAGE. The fire chief of Palo Alto was called upon to help out during a medical emergency on a plane.
Look, up in the air -- it's the Palo Alto fire chief, saving lives.
Chief Eric Nickel was on his way back to the Peninsula after a meeting of the International Association of Fire Chiefs when he heard fateful words spoken over his commercial airliner's PA system, according to the Palo Alto Daily News.
"Is there a nurse or doctor on the plane?"
Nickel is neither, "so I just sit there," he told the newspaper. Then the plea was modified to "anyone with medical training," so the former paramedic stepped forward, the newspaper reported.
Turns out a woman in her 50s was suffering from abdominal trouble, that while not life-threatening, meant she should not be on a plane, Nickel said.
Therefore, the pilot diverted to Salt Lake City, some 25 minutes away, rather than continue to San Francisco, two hours away.
The woman ended up in the hospital for two days, the newspaper reported.
Back on the plane, Nickel received a round of applause -- and a $250 voucher for another flight, which he turned over to the city.
He was honored for his actions on Tuesday.