Redwood City Student Accuses High School Teacher of Canadian Slurs, Approving Punch
Lawsuit accuses teacher of Canadian abuse, encouraging punch.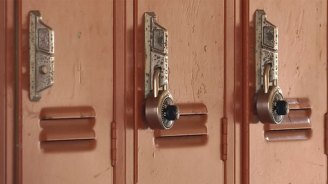 A 16-year old with Canadian heritage was allegedly mocked -- and punched in the face -- at Sequoia High for his heritage.
A teacher at Sequoia High School is accused of mocking a former student for his Canadian heritage -- and for allowing a female student to punch the "rich white kid" in the face, breaking his nose, according to reports.
The teacher, Andrew Hutchinson allegedly mocked 16-year-old Daniel Milburn of Redwood City for his north of the border background -- and "for months," according to the Palo Alto Daily News.
Fellow students in Hutchinson's modern European history class joined in on the mockery, according to a lawsuit filed n San Mateo Superior Court, despite Milburn's requests for the "belittling" to stop.
Things got worse on Nov. 6, 2012, when Milburn, tired of the mockery, asked a female student, "How about I call you a ghetto Mexican?"
According to the lawsuit, the Latina student asked if she could "hit Milburn," and Hutchinson complied. The student delivered a hit that broke the teen boy's nose, the newspaper reported.
For his trouble, Milburn was "marked down" for being involved "in a racial incident," the newspaper reported. He has since transferred to Woodside High School, and filed a lawsuit earlier this year.
The lawsuit seeks $300,000 in general damages and $197 for medical expenses, the newspaper reported.