Plane Accident in San Carlos, Everyone OK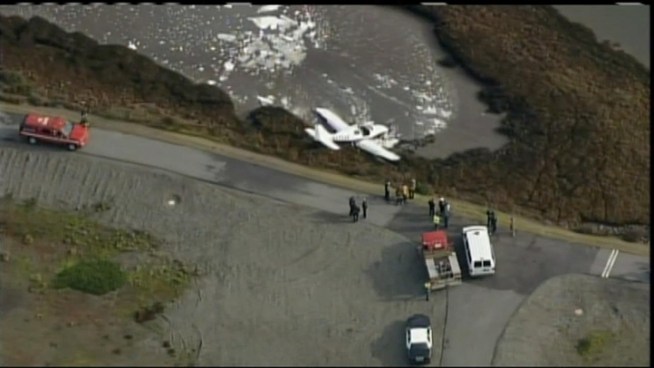 A small plane registered to CEO of Weber Logistics crashed Monday near the San Carlos airport. Everyone on board was reported to be OK.
A single-engine plane rolled off the runway after landed at the San Carlos Airport Monday morning, and while the plane landed nose-first in a pond, the two people on board were OK, according to the Federal Aviation Administration.
FAA spokesman said the Columbia LC41 rolled off the runway about 10:15 a.m. after landing at the airport.
An aerial view of the scene showed the white plane with its nose in a pond by the airport.
In a brief email, Rebecca Rosenblatt said that the plane landed in the levy area and everyone on the plane was "accounted for and OK."
The plane is registered to the CEO of Weber Logistics, a Southern California company. The flight plan showed it was headed to the San Carlos airport. The company website said it has locations throughout Northern and Southern California, including Los Angeles and San Diego, as well as offices in Phoenix and Las Vegas.