Police Seize $4M in Pot in Bay Area Raids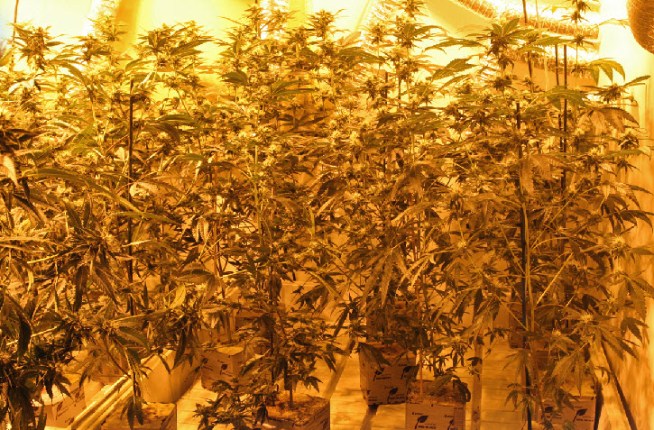 Hayward Police Dept.
During the raid, 1,750 marijuana plants, with an estimated street value of $4 million were seized from 11 locations.
HAYWARD, Calif. (AP) - Thirteen people are facing possible charges after a major marijuana seizure in the San Francisco Bay Area.
Hayward police say they confiscated more than 1,700 marijuana plants with a street value of $4 million during raids Thursday on homes in San Leandro, San Lorenzo and Hayward. Thirteen people were arrested on suspicion of marijuana cultivation, possession of marijuana with intent to sell and utility theft.
Sgt. Will Deplitch says the growers were stealing electricity.
Their names were not released.