President Barack Obama to Fundraise in Bay Area Again
President to attend three East Bay fundraisers on July 23.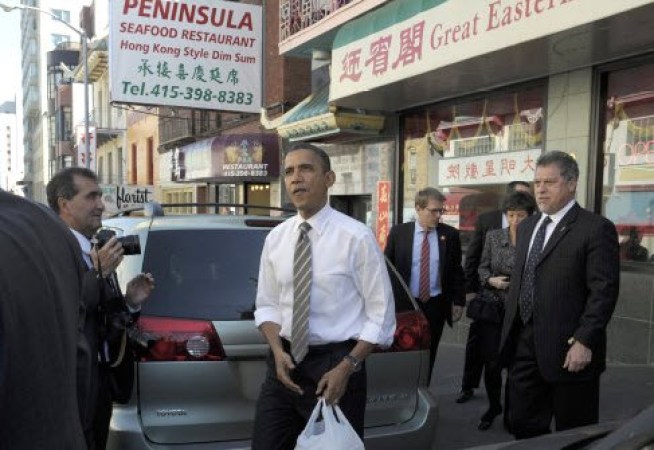 Associated Press
The president paid in cash and carried out his own bags when he stopped for lunch in San Francisco's Chinatown on a recent Bay Area visit.
Its been a month, time for President Barack Obama to come back to the Bay Area.
The president will be back in the Bay Area for a series of fundraising events on July 23 in what seems like an almost monthly ritual.
Mr. Obama will attend three fundraisers in the East Bay has he tries to catch up to his republican rival Mitt Romney in presidential fundraising.
The democratic incumbent was last in the Bay Area last month when he raised about $2 million on a four hour Bay Area fundraising tour.
Mr. Obama will appear at the Fox Theater, a real estate developer's home in Piedmont and a tech related conversation at a yet to be named East Bay location.