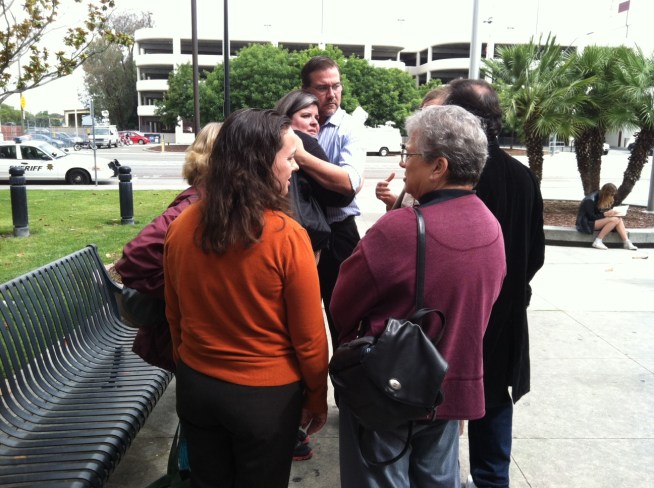 Damian Trujilly / NBC Bay Area
The defendant's family confronted the priest they say abused William Lynch and his brother decades ago during a camping trip.
Family members of a man accused of abusing an elderly priese confronted that priest today as he was exiting the elevator on his way to the courtroom. The family maintains that the priest sexually abused the defendant and his brother more than 20 years ago.
William Lynch's is charged with elderly abuse from an incident in 2010. The felony trial is delayed until Monday for unrelated reasons.
In testimony on Wednesday the priest, Father Jerry Lindner said he did not abuse Lynch or his brother during a camping trip decades ago. The boys were 4 and 7 at the time.
Lynch's attorney, Pat Harris, said yesterday that he will seek perjury charges against the retired priest.