Raiders Adjust Salaries to Get Under Cap
Carson Palmer and Richard Seymour agree to new deals to help team.
Friday, Mar 9, 2012 | Updated 8:15 AM PDT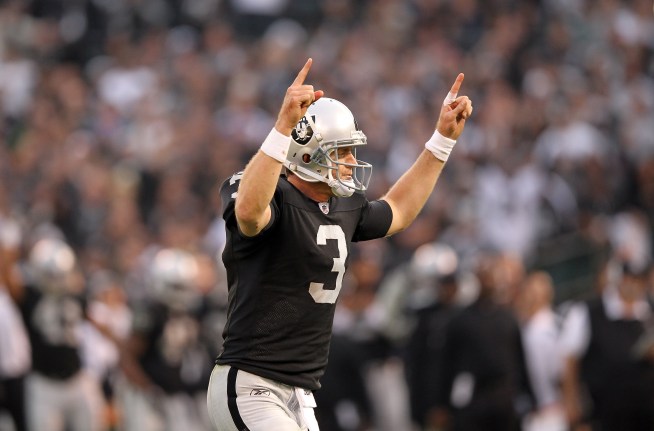 Getty Images
Carson Palmer reworked his deal with the Raiders to help get the team under the salary cap.
The Oakland Raiders have restructured the contracts of quarterback Carson Palmer, defensive tackle Richard Seymour and safety Michael Huff to try to get under the salary cap.
The team announced the new deals Thursday.
The Raiders did not reveal terms of the new contracts but Mac's Football Blog reported the team would save more than $11 million against the 2012 cap by extending the deals for Seymour and Huff. Palmer had a $12.5 million base salary for 2012 before the new deal.
The Raiders were reportedly more than $20 million over the projected salary cap before putting a franchise tag on safety Tyvon Branch that is expected to be about $6.2 million.
All teams need to be under the salary cap by next Tuesday.