Recall Jean Quan Effort Begins in Oakland
Group files paperwork to get the mayor kicked out of office.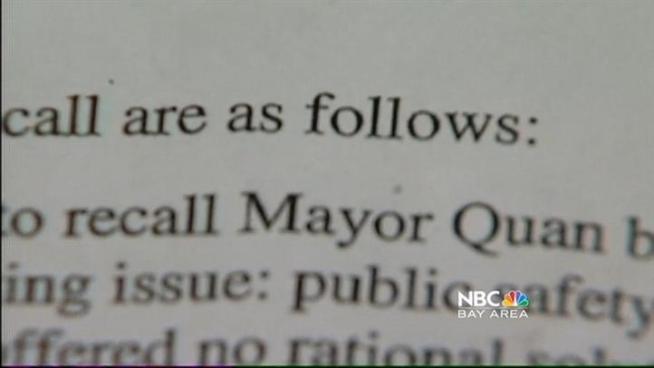 A recall petition drive may soon get underway to remove Oakland Mayor Jean Quan from office after only 10 months on the job. NBC Bay Area's Cheryl Hurd reports.
Oakland Mayor Jean Quan was busy Tuesday morning cleaning up an "unsanitary" Frank Ogawa Plaza but her detractors have been busy for a long time.
A group of Oakland residents who are not happy with the job the new mayor is doing are trying to drum up support to get Quan recalled from office.
The Oakland Tribune reports that a recall effort is officially under way. Notice was filed with the Oakland City Clerk's office and now the organizers of the effort must seek enough signatures on a petition to push it forward.
The group claims that Quan has failed to address the city's long-standing violence problems by not expanding Oakland's police force. Quan's reputation was not helped when popular police chief Anthony Batts resigned earlier this month.
The newspaper says that while the group has filed its paperwork, the movement has garnered little support so far.